Discovery Dock: Mixed Reality 3D sound adventure
Development of algorithm-based compositions and interactive soundscapes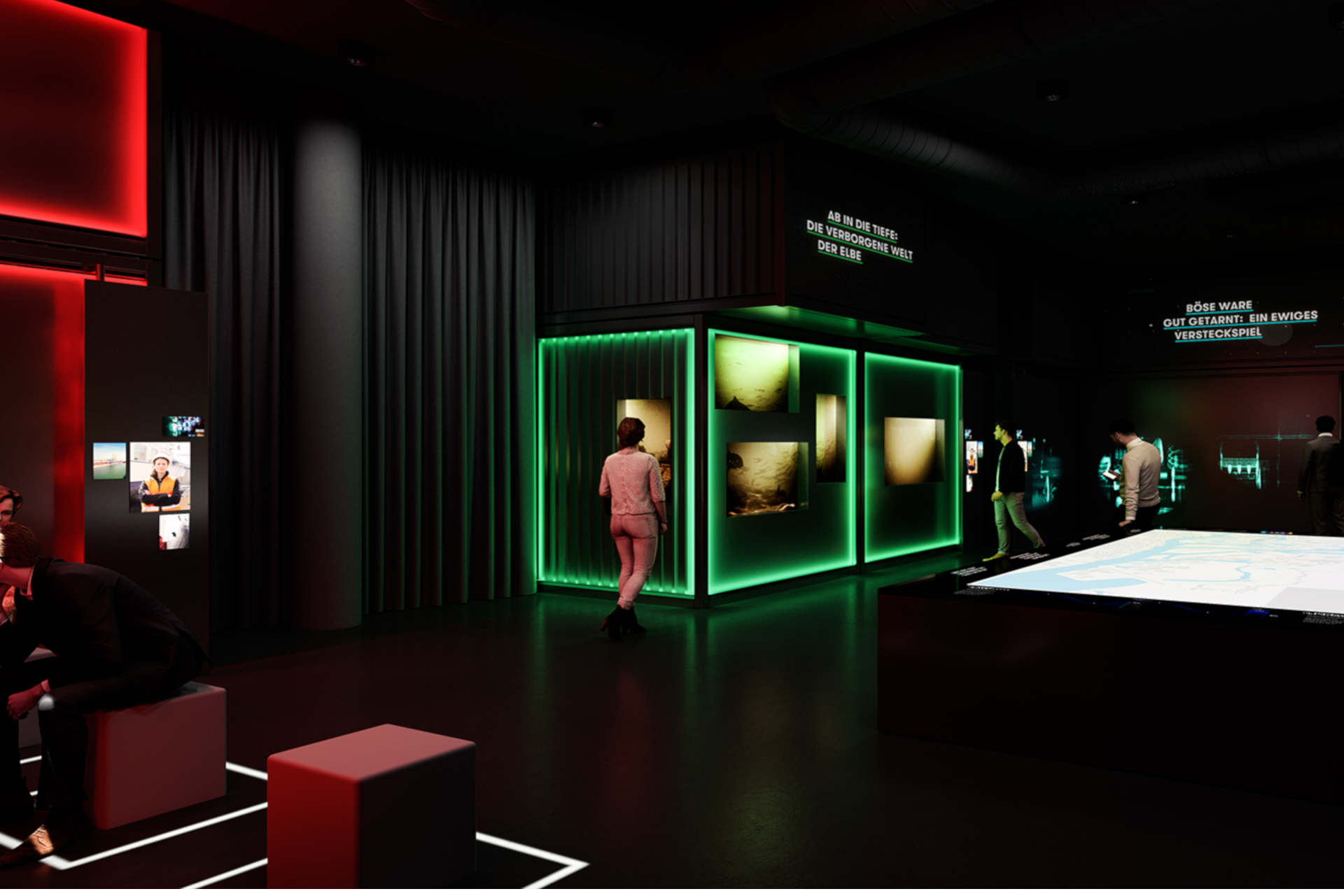 Copyright pictures: DuMont Media GmbH, Lars Ohlendorf
Altogether, we led the conception and implementation of this unique experience overcoming the very sportive conditions that came along for everyone from the board; from engineering and programming to production challenges. Against this background, the Discovery Dock now is a showcase for us in the field of auditory design of multimedia experience areas.
Website: www.discovery-dock.de
Client: DuMont Media GmbH
Lead agency: Demodern GmbH
Sound agency: WESOUND GmbH
Film production: Jamsession (The Marmelade)
The "Discovery Dock" is one of the most innovative tourist attractions in Hamburg. Here, visitors can discover the Port of Hamburg interactively along with real-time data, state-of-the-art VR technology, projections and live simulations. We were responsible for the development of this sound experience and the complex interactions between algorithms and visitors.
To capture typical harbour sounds like the ship's tyfons, cranes, wind or water as truthfully as possible, our team went about with an eight-capsuled 3D microphone array around the harbour area for several weeks. Through a sound installation with 50 channels split on two rooms, plus a 3D sound headphone mounted on VR-goggles, the Discovery Dock will provide a comprehensive soundscape to the visitors. A specially created composition algorithm reacts to changes of the ships' movements, as well as to the visitor's behaviour. With its designed 'acoustic fingerprint', Discovery Dock promises individually unique moments every visit.
The transition room inside the hallway is greeting the visitors with a newly arranged version of the overture 'Wassermusik' by Georg Philipp Telemann. Produced in a complex 3D audio playback, Telemann's work mixes up with harbour sounds.