See and hear Manner.
Development of a sound logo system for Manner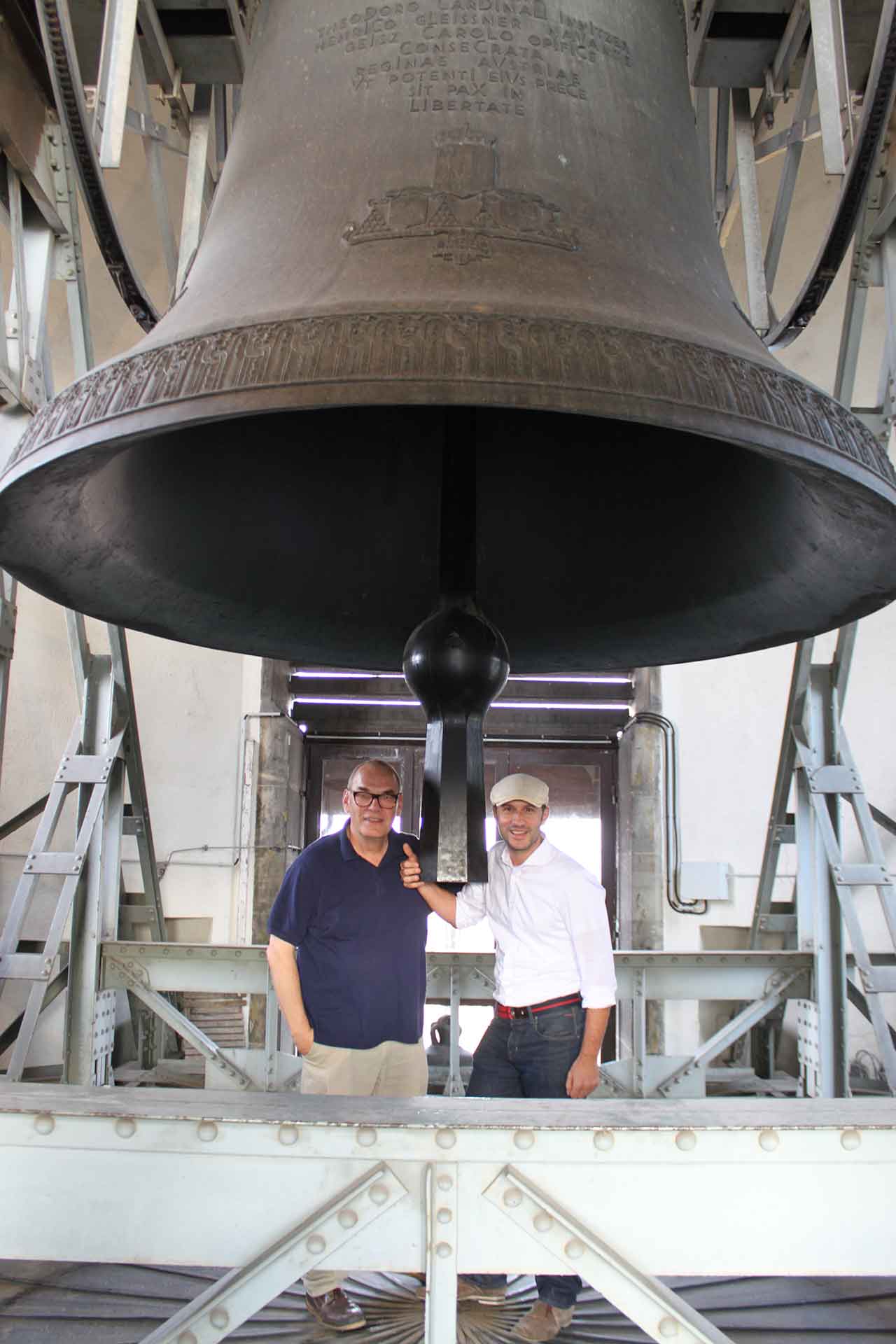 Copyright pictures: Manner
The brand Manner, famous for their delicious Neapolitan wafers, is recognizable at first glance. Now the brand Manner can also be heard. Manner assigned experts from WESOUND to develop a sound logo. Together with the brand management in Vienna they got down to really understand what Manner stands for: for pink heartiness and Viennese tradition. Further, Manner's brand identity is closely bond to St. Stephen's Cathedral, also used for the visual logo on the Manner product packaging.
The new sound logo expresses the brand identity of Manner within a few seconds. It consists of a six-tone melody played in pizzicato style by the contemporary Viennese violinist Katharina Engelbrecht followed by an original recording of the famous "Pummerin", the bell of St. Stephen's Cathedral. The "Pummerin" stands for the cultural origin of Manner and the violin, as a significant instrument of the Viennese Classic, represents the acoustic color. The pizzicato style gives it a cheerful and delightful air and reactivates the original music of a Manner jingle used in the 70's.
The sound logo is embedded at the end of Manner's TV spot and is presently being broadcasted in Germany, Austria, Slovenia, Czech Republic and Hungary. Furthermore, it can be heard on the internet and in the brand showroom.

Client: Josef Manner & Comp. AG
Sound logo concept: WESOUND
Sound design: WESOUND
Audio visual logo production: WESOUND
We were very impressed with the constructive and creative process. WESOUND created a sound logo for TV and radio spots in close exchange with the brand management. In a very professional way WESOUND looked deep into the brand Manner and brought about these aspects: the meaning of the St. Stephen's Cathedral and the brand's Viennese tradition as well as the rediscovery of a jingle used in the 70's. Several international awards for the sound logo, such as the red dot award, German Design Award are the best evidence for this successful collaboration.

(Ulf Schöttl, Josef Manner & Comp. AG, Head of Marketing)