Brand and Event Sounds for MEDIENTAGE MÜNCHEN
WESOUND develops sound logo, brand music and generative soundscapes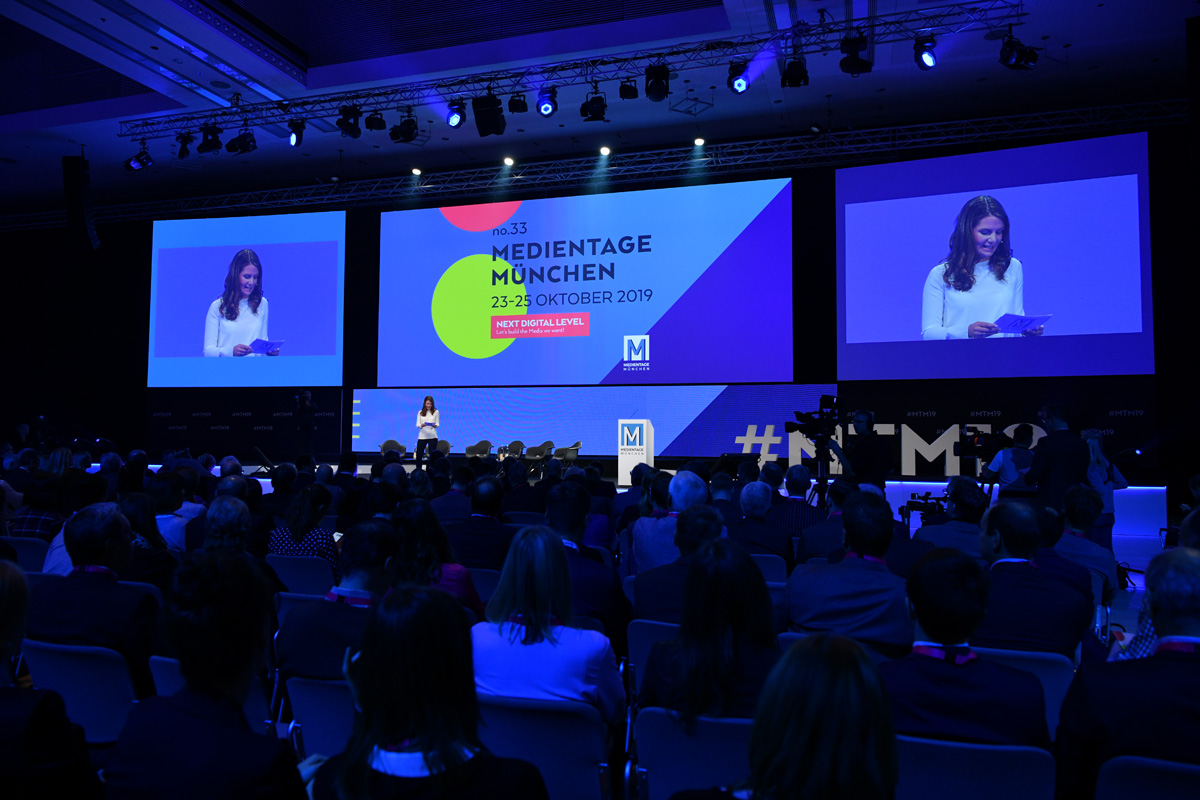 Copyright Pictures: Medientage München
MEDIENTAGE MÜNCHEN ("Munich Media Days") is one of Europe's leading conferences for media professionals. In a brand workshop, WESOUND and the client developed the conceptional direction for new brand and event sounds.
Inspiration, Leadership, Tradition and Transformation are core drivers of the MEDIENTAGE MÜNCHEN brand. Through these four attributes, WESOUND together with the team of the MEDIENTAGE MÜNCHEN developed a Brand Tonality as well as a system made of different sound elements which can be used in every sort of medium: The Sound Logo serves as a short brand identifier at numerous touchpoints. Both the event and media productions such as film, radio, podcast and social media can be sonically framed by the Brand Music. Furthermore, WESOUND programmed a software for a "Generative Soundscape" that continually generates ever-changing variations of a brand-compliant sonic environment. At the event, it represents the MEDIENTAGE MÜNCHEN's brand values in a confident and straightforward, though always subtle and context-sensitive way.
The new Brand Sound's implementation in all media channels amplifies the brand experience of MEDIENTAGE MÜNCHEN and provides a clear structure of one of the most important media events in Germany.
Client: MEDIENTAGE MÜNCHEN GmbH
Concept: WESOUND GmbH
Production: WESOUND GmbH
Confident and straightforward, that's how the Medientage München sound since 2019. Based on the core drivers of the brand – Inspiration, Leadership, Tradition and Transformation – WESOUND developed the Brand Tonality as well as a system of different sound elements. Sound logo, brand music and soundscapes now speak for the brand in all touchpoints. We really like it.

Stefan Sutor, Managing Director, Medientage München GmbH