SEAT Musicathon
WESOUND and young international musicians design sound logo for SEAT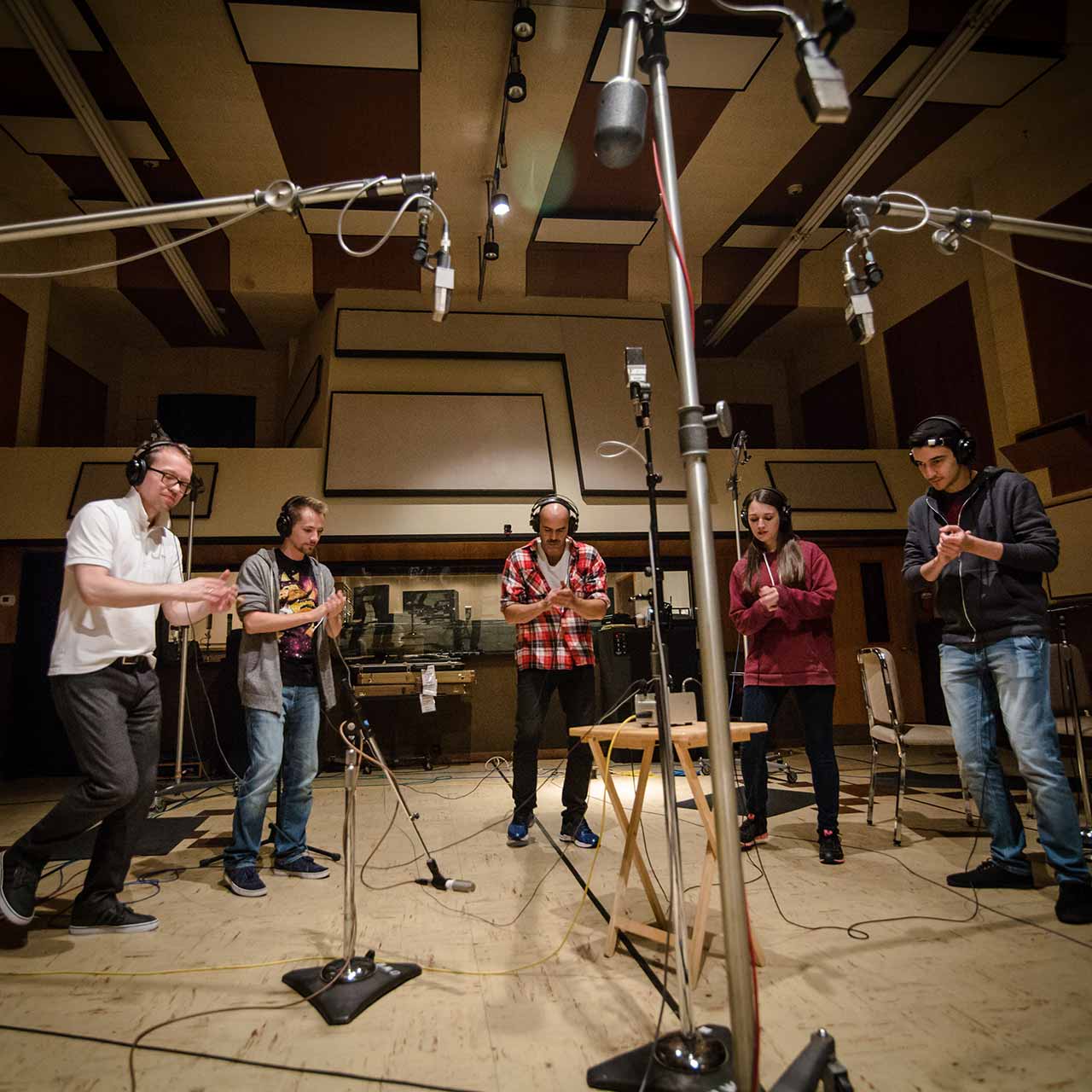 In order to develop the brand sound of SEAT, the Spanish automotive company called for young international musicians to participate in the Musicathon. The campaign combined crowdsourcing, coaching and professional brand development. Under the guidance of WESOUND, the three best talents were chosen and invited to co-create new concepts for SEAT's sound logo.
During an event in May 2016 in Berlin, the finalists produced their own music pieces. The Abbey Road Institute, popstars such as the Avener and the agency WESOUND supported them in their task to capture the sound of Barcelona and advised the young talents what to pay attention to in brand work with sound. The three chosen MUSICATHON winners then travelled on to Barcelona with WESOUND, where they were introduced to professional sound design and given a deep insight into the Spanish automotive manufacturer's brand world by SEAT's brand management team.
After studying the brand in and out, the work on the new SEAT sound logo could begin in the legendary locations of United Recording in Los Angeles, once founded by Frank Sinatra and recording studio of many famous artists like Michael Jackson ("Thriller" and "Dangerous"). In a co-creation process between the artists, WESOUND's sound experts and SEAT's brand team, three ready-to-use sound logo layouts were produced. The three samples are handcrafted pieces of music with real recordings that resonate the sound of Barcelona and the spirit of the SEAT brand. This approach is unique for the audio branding industry. The layouts serve as brand sound DNA for SEAT and are the basis for the further development of SEAT's brand sound.
Client: SEAT S.A.
Agency: rebel media
Sound logo concept: WESOUND
Creative Director: Lars Ohlendorf, WESOUND

Brand Sound Strategy: Dr. Cornelius Ringe, WESOUND

In co-creation with the winners of the MUSICATHON: Ariadna Castellano, Christian Wiercimok, Tomm Zeskel
Music and sound are very important subjects for SEAT and our young target group. WESOUND has internalised our brand and given us inspiring input in many projects on the subject matter. Personally, I'm very happy about that. As coaches and consultants in the MUSICATHON team, Cornelius and Lars shared their know-how with us and with emerging artists – a great enrichment for all audiophiles and a big push for the creative process.

(Susanne Franz, SEAT Global Marketing Director)