WESOUND develops 17 functional sounds for NEPOS tablets
User guidance through interactive sound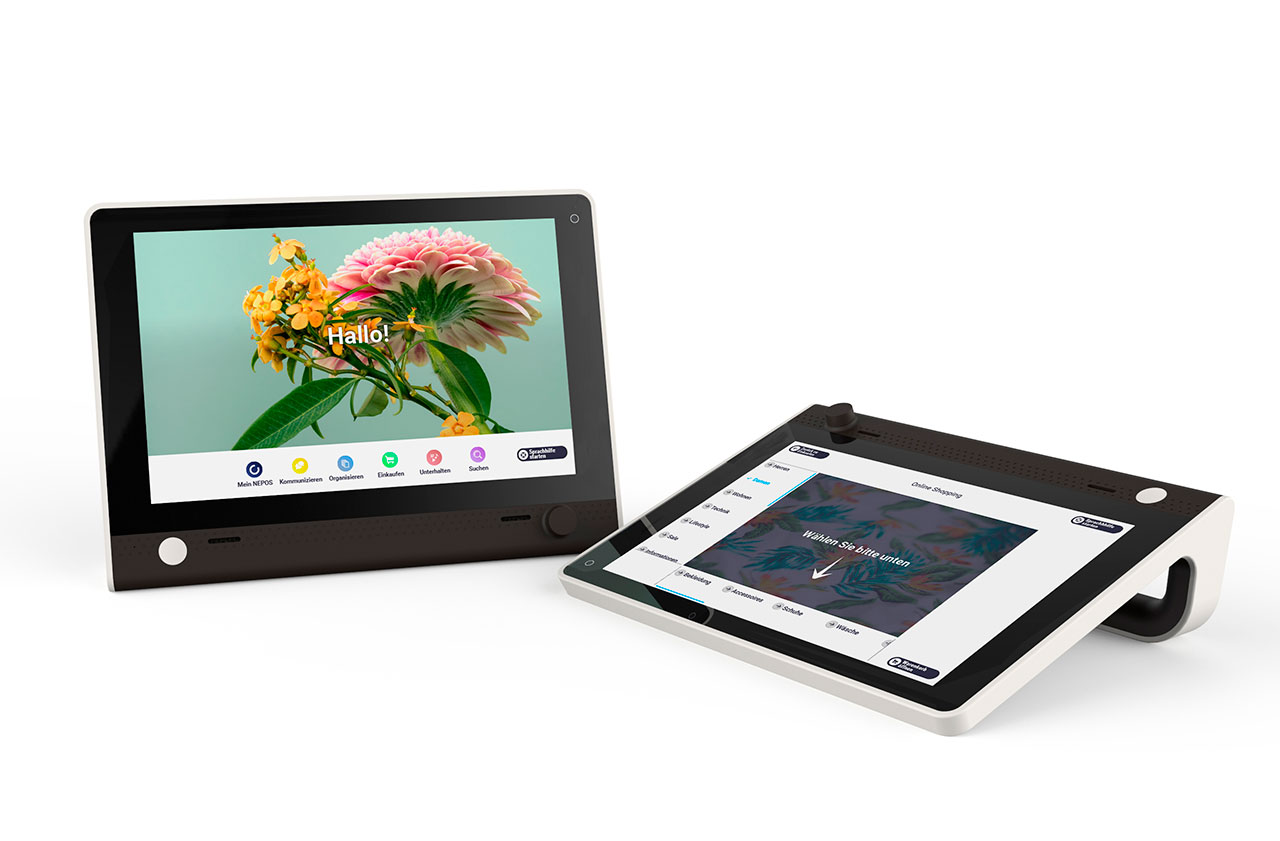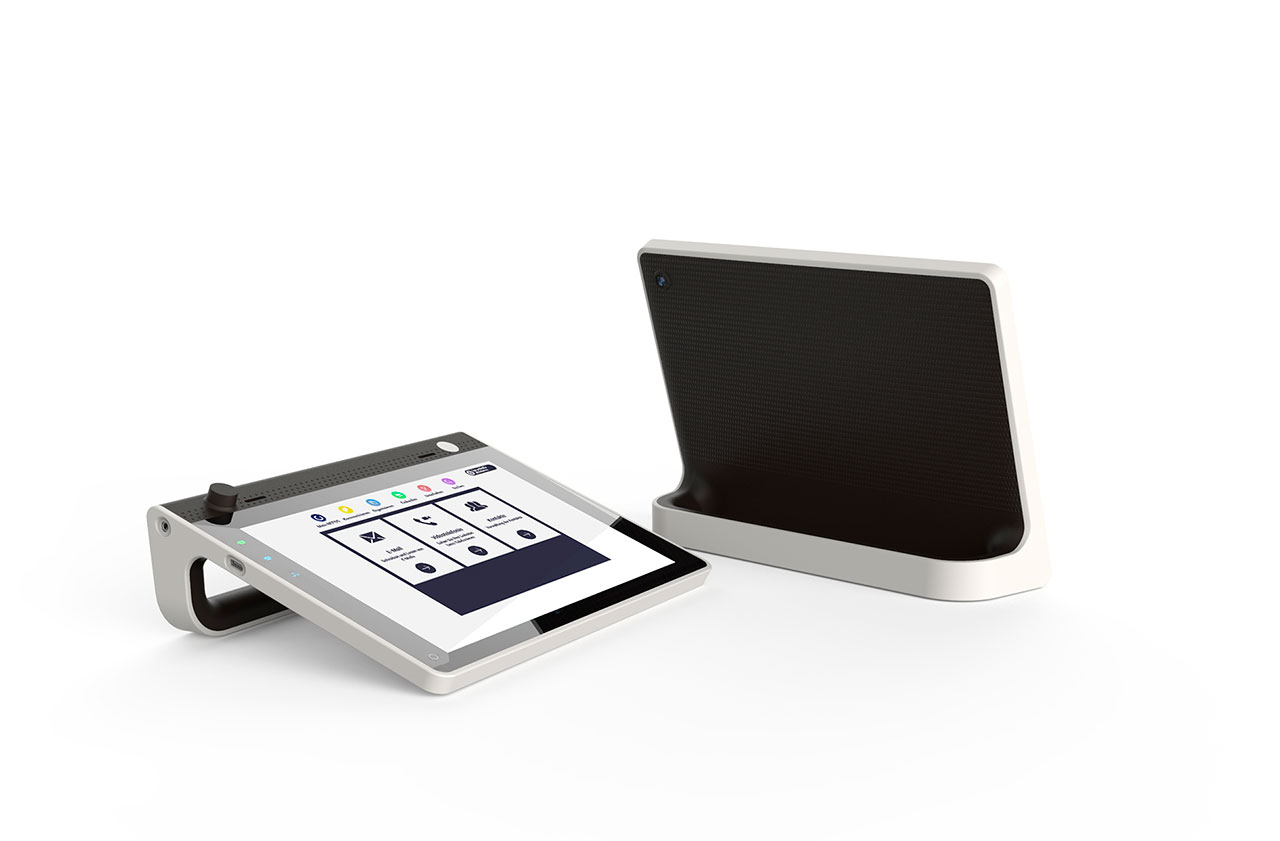 Copyright photos: Darius Ramazani, Nepos
Nepos has developed tablets for the 65+ generation to help elderly people gaining access to the digital world. In addition to the universal user interface (Ui+), which is easy to learn and use, WESOUND has developed functional sounds that help users to intuitively navigate through the applications provided.
In cooperation with NEPOS, an exploration of the possible timbres took place, whereby the relevant sounds for the design and usability of the tablet were determined. In terms of aesthetics and functionality, the sounds were supposed to convey the feeling of always having been part of the digital world and of creating familiarity.
WESOUND developed 17 functional sounds for NEPOS' own tablets, which fulfilled the following criteria for the focus groups: Acceptance, audibility, uniqueness and aesthetics tested universal UX sound design (Universal User Experience Sound Design). This allowed simple, intuitive and senior-friendly sounds to be implemented in the mini-computers.
The first tests have shown that all users considered the functional sounds as helpful. 90,9% liked the design of the sounds.
{"playlist":[{"title":"Undo","artist_name":"","audio_file":"","poster_image":false,"duration":"","playlistid":"playlistid-1"},{"title":"Delete","artist_name":"","audio_file":"","poster_image":false,"duration":"","playlistid":"playlistid-1"},{"title":"Battery Low","artist_name":"","audio_file":"","poster_image":false,"duration":"","playlistid":"playlistid-1"},{"title":"Positive","artist_name":"","audio_file":"","poster_image":false,"duration":"","playlistid":"playlistid-1"},{"title":"Positive Notification","artist_name":"","audio_file":"","poster_image":false,"duration":"","playlistid":"playlistid-1"}]}
Client: Nepos GmbH
Concept: WESOUND
Production: WESOUND
WESOUND developed functional sounds for the Nepos tablet. The multimodal interaction lets the users interact with the digital world in a safe and productive way. The system sounds are an elementary component. WESOUND designed the sounds for Nepos with great instinct and perfectly managed to transport the brand values "trustful, understanding, respectful" and to emanate emotional proximity." We not only enjoyed the professional and constructive cooperation, but also the consistent positive feedback we received from our test persons.

(Paul Lunow, NEPOS GmbH, Founder and CEO)