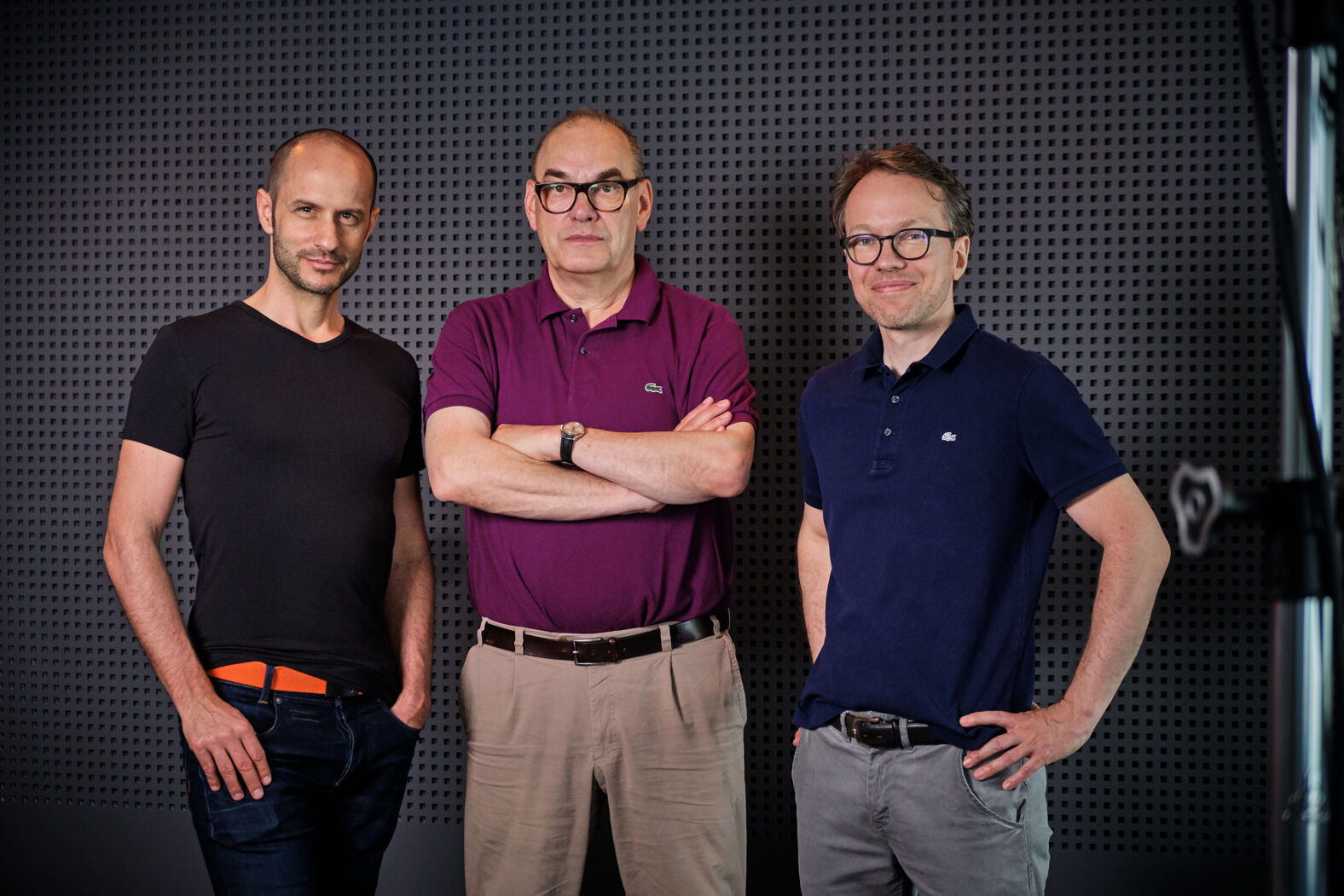 To enhance sound agency WESOUND's expertise in the field of creative audio-technologies, Lars Ohlendorf has been appointed to the board of management of the company with locations in in Hamburg and Berlin. Together with Dr. Cornelius Ringe and Carl-Frank Westermann, he will take WESOUND and its clients into a new era of audio. As Head of Design, Ohlendorf is responsible for the creation and development of innovative technology solutions. High above the rooves of Hamburg, the new studios represent a creative lighthouse with spectacular views that are particularly inspiring to creative minds.
The audio industry is booming
When WESOUND was founded, the company's focus was on audio branding. In the meantime, WESOUND has become a sound agency dealing with all aspects of sound in the audio age. WESOUND's portfolio also includes the design of multimedia spaces, along with intelligent, interactive sound systems for eMobility, VR/AR and Virtual Assistance.
The new triumvirate on the management board has the goal of making WESOUND one of the best sound agencies worldwide.
Lars Ohlendorf stands for unique acoustic user experiences:
"UX design plays an essential part in our work. Brands tell stories — and we see our job as translating these stories into exciting acoustic experiences. Thanks to current audio technology, there are almost no limits in terms of realisation and implementation. Brands have never sounded so good, so alive."
Company founder and member of the managing board Carl-Frank Westermann is the agency's expert in brand management. From 2000 to 2011 he was creative director for sound branding at the branding agency MetaDesign. Under his leadership, brand sound concepts were developed and realised for renowned players like Volkswagen, Audi, Siemens, Allianz and Lufthansa. As one of the jurors for the German Radio and Podcast Prizes, Carl-Frank Westermann is an integral part of the audio scene and at WESOUND also actively involved in creating the acoustic themes of the future.
Strategic competence and international networking are in the capable hands of Dr. Cornelius Ringe, who joined the management board as CEO in 2017. Since 2005 he has been active as a consultant for international brands in the field of audio branding. In 2009, he founded the Audio Branding Academy, the first institution in the world for acoustic brand management and initiator of the International Sound Awards.
Over the rooves of Hamburg, the sky is the limit
At WESOUND, far sight also has a literal aspect. The view from the new offices on the 16th floor of a block in Hamburg-Altona is breath-taking and inspirational for the company's creative processes. "Our growing team needs space and we're really happy to have created the right conditions," says Cornelius Ringe. "The official opening is planned for 2021, as soon as the Corona crisis allows. We can hardly wait and we look forward to making our penthouse studios a cultural hotspot with lots of events and a meeting place for the exchange of creative ideas."